11 famous and must-read novels aside from Fault in our Stars
After reading or watching "The Fault in Our Stars," you must admit that you found yourself sobbing and trying to hide those puffy eyes. You just can't move on instantly. You find yourself walking with a heavy heart and remembering those heartbreaking scenes and memorizing the ever-popular lines.
But you have to move forward and read other novels that will also make you fall in love, cry, laugh or just appreciate life. Okay?
So if you loved TFIOS, you would probably love these novels.
Interesting Best Seller Books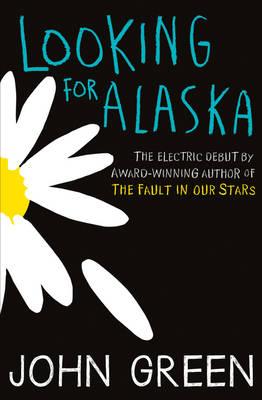 High school student Miles Halter (Pudge) is off to seek for "The Great Perhaps," the famous last words of Francois Rabelais he's been obsessing with. So he left his boring high school life and transferred to Culver Creek, a boarding school in Alabama that turns his life in a different kind. There he met Chip who stands as the leader of the group of kids he ended up being with. And the sexy, gorgeous, troubled and hypnotic Alaska Young.. who revealed to him The Great Perhaps and captivate him.
On a school bus unfolds the story of two sixteen-year-old misfits, Eleanor and Park finding connection through comic books and mix tapes. Set on one school year, Eleanor and Park give loves a try despite discrimination and family isssues.
3. THE PERKS OF BEING A WALLFLOWER – STEPHEN CHBOSKY
Charlie is the shy, awkward, intelligent, unpopular guy in school. He is a wallflower trying to survive and run away from his life. This is a story of experiencing: new friends, first dates, family issues, drugs, sex and going beyond his own limits. A book that tells the roller-coaster experience of every teenager.
4. ANNA & THE FRENCH KISS – STEPHANIE PERKINS
A story set in the City of Light, Paris. Anna lives a happy life in Atlanta, not until her father decided to send her to boarding school in France. From there, she met cool, new people including the handsome, French guy, Etienne. But, he's taken.. Will a love story unfold?
5. PAPER TOWNS – JOHN GREEN
Q and Margo were childhood friends but have grown apart over the years. One night, Margo appeared on his window dressed like a ninja calling him out for an adventure of taking revenge on all the people who have wronged her including her boyfriend. Realizing that he could win their relationship again, he was determined to look for her after he discovered she's missing the next day.
Hannah is dead. Clay Jensen soon discovered that Hannah left him tapes of her recorded voice. Her secrets should be buried with her and he wants to stay out of the picture. Then Hannah's records told him that he is one of the persons responsible for her death. He listened to the tapes through the night and what he discovered changes his life forever.
7. EVERY DAY – DAVID LEVITHAN
Each and every day, A lives in a different body. Every day is a new life, a different experience. He already accepted this fact that he should not have any connection with others and never to interfere with other people's lives and just to go with how they live their life. But this is not until he experienced living Justin's life and met his girlfriend, Rhiannon. He finally found someone he wants to be with and every day with.
8. IF I STAY – GAYLE FORMAN
Mia, a seventeen-year-old musician, who loves playing the cello, lost everything in a blink of an eye. After the accident, she lost her family and her memory, slowly she put together each piece of the puzzle to figure out what she once had and lost after the accident.
9. BEFORE I FALL – LAUREN OLIVER
Samantha has everything a girl wants looks, popularity and the perfect boyfriend. What supposed to be an ordinary day for her, turned out to be her last. Samantha still wakes up the next morning, re-living the last day of her life. Happened seven times for her to discover the mystery of her death and realize the value of everything she owns.
10. THE STATISTICAL PROBABILITY OF LOVE AT FIRST SIGHT – JENNIFER E. SMITH
Happened over a twenty-four-hour period, love happened between Hadley and Oliver when she missed four minutes from her flight. Set on an airport when Hadley is scheduled to attend the wedding of his father, she met Oliver, a British boy who managed to keep her entertained and get over her phobia. A story that will make you realize the importance of each minute in your life.
Told in the perspective of Leo Borlock, a tenth-grader who undeniably loves porcupine neckties. Stargirl on the other way is a very unusual and fascinating girl who transferred to Mica High. She found out about Leo's collection of porcupine neckties and sent him one on his birthday anonymously. Stargirl has her own way of doing things and putting color in everything that is not accepted by others, until she develops an interest in Leo for not being someone similar to everyone in school. Leo somehow developed same interest on her and find it hard to ignore Stargirl's weirdness.
Previous article
Give up What You Really Love Doing to Start Earning
---